SaaS Content Writing: A Product-Led Approach that Generates Demand
Learn SaaS content writing with a unique, product-led approach that generates demand and signups.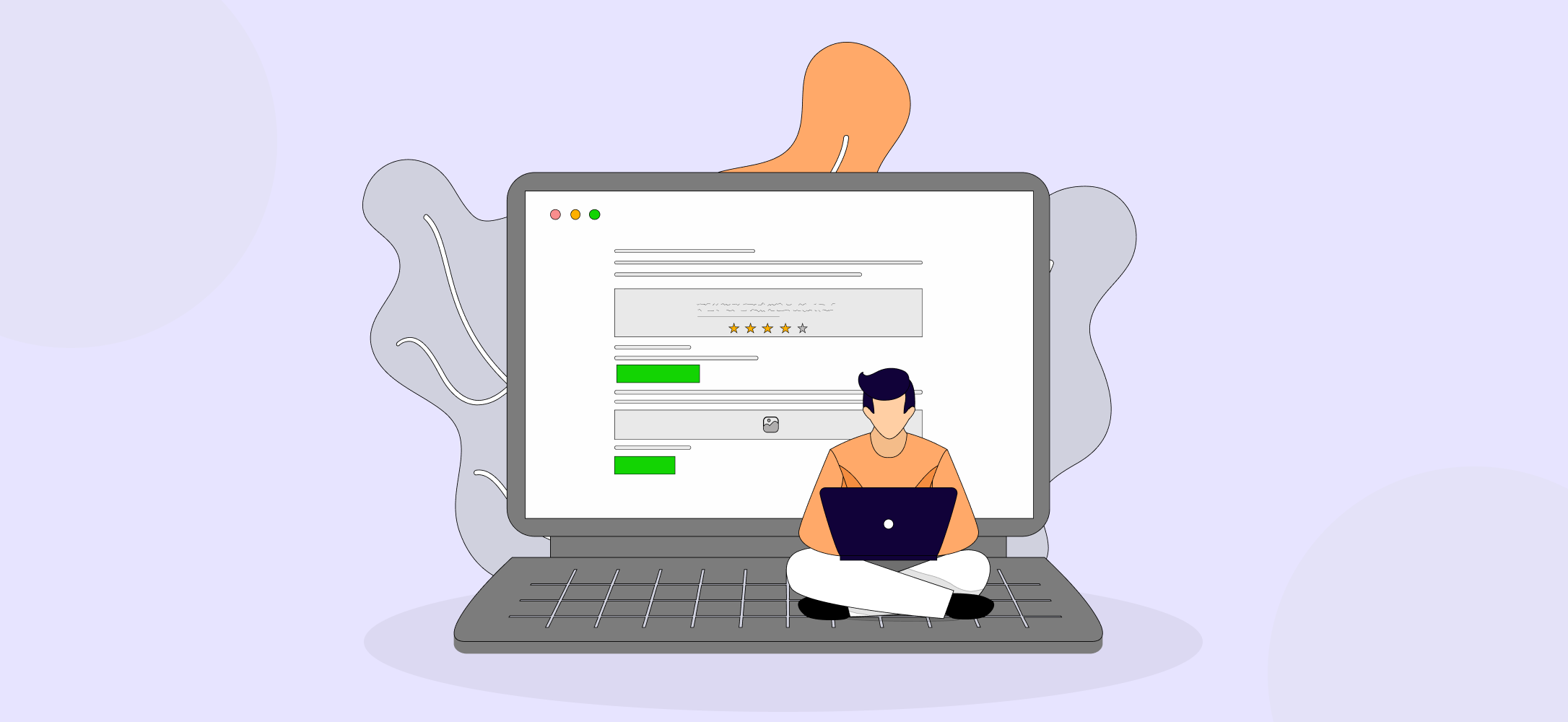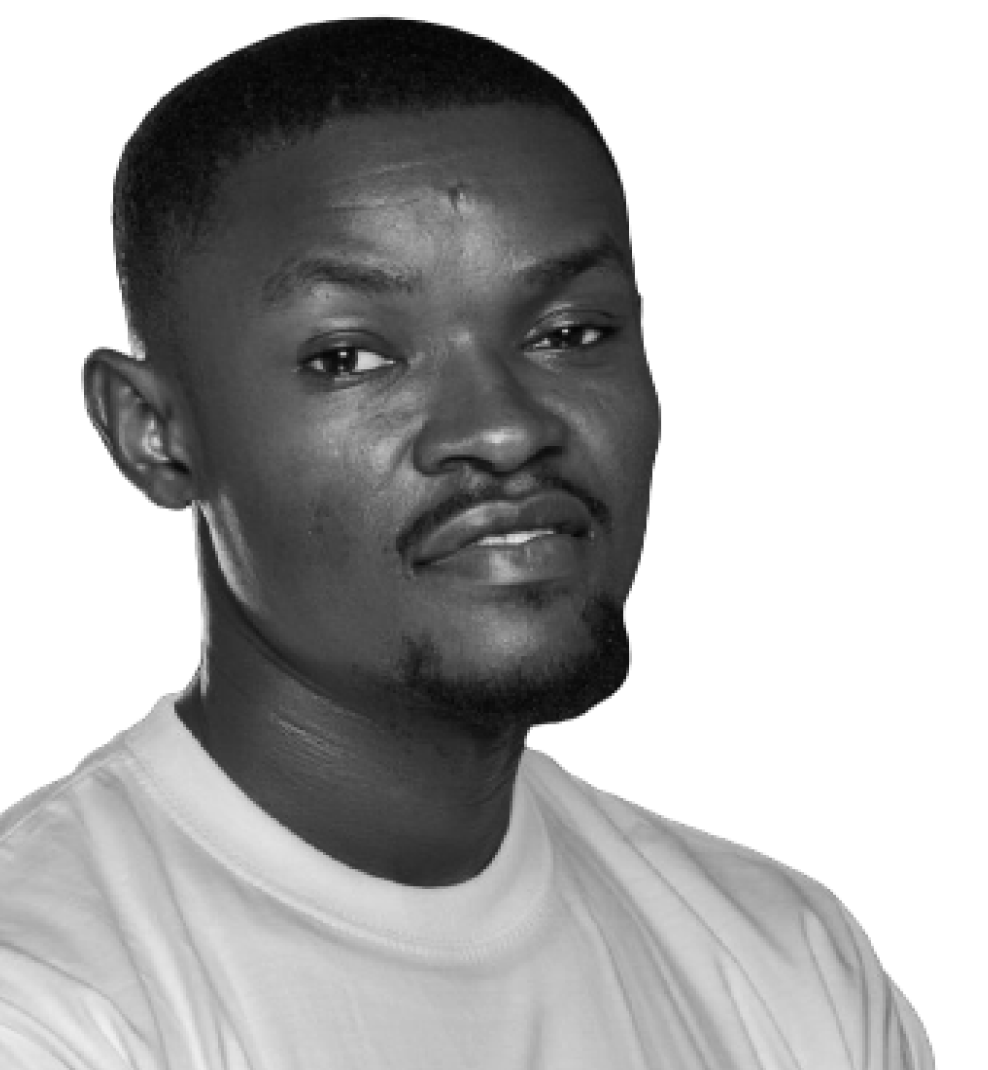 Victor Eduoh
Lead Strategist @ VEC
Imagine two writers, Kat and Vic.
They're both creating content to educate the market about the same SaaS product. Kat did a good job. She focused on a high-volume keyword and got her piece well-optimized for search engines.
Vic, on the other hand, wasn't SEO-obsessed. He focused on addressing specific pain points and showed how their product solved them for a defined target reader.
Three months later, the results are in.
Kat's content wins Google's search snippet, scoring more organic exposure. Vics'? Languishing somewhere on Google's No.7 spot.
But some interesting things are happening:
On average, the few people finding Vic's article spend more time reading it than those visiting Kat's content.
Kat's content is dusting Vics' on organic traffic numbers. But it has yielded zero signups compared to the 13 new users and 39 newsletter subscribers recorded from Vic's piece.
The Type of SaaS Content Writing that Converts
Scroll to the 1st bullet point above, and you may notice why Vic's piece is out-converting Kats' despite ranking way lower.
Go on; I'll wait.
…
Here's the secret.
Random people are visiting Kat's piece (being high up on Google's search snippet, it is the first search result they see). On the other hand, specific target readers are finding the article by Vic. It ranks low, so they must scroll down the SERPs to find it.
Oxford's dictionary gives a clue why this difference is crucial: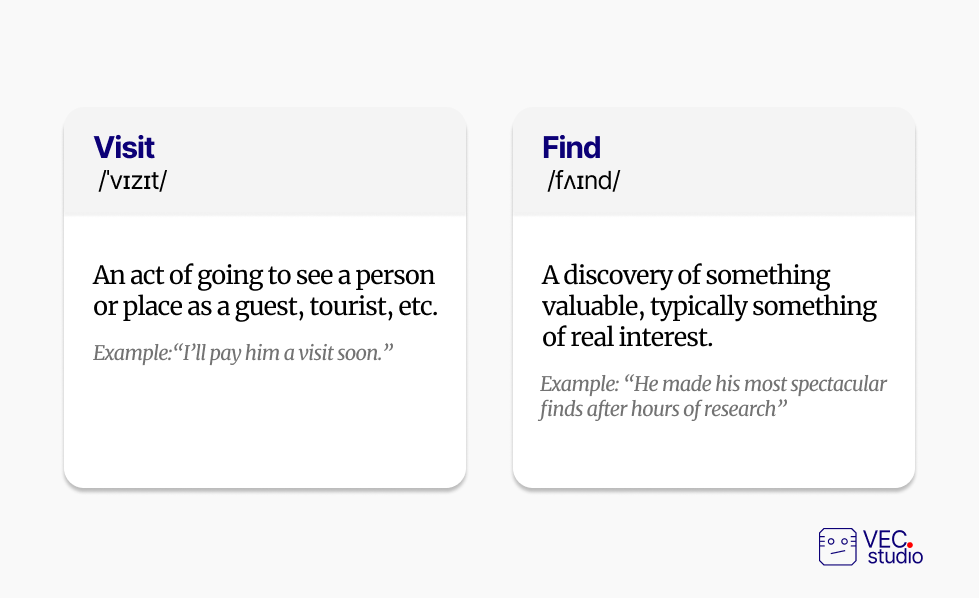 Are you getting the idea?
Most SaaS writing don't convert because the focus is on keywords and search engine optimization for higher rankings. By achieving this, they mostly attract random visitors after the top-level info their marketing pieces provide, which Google can scrape.
The type that converts follows the path taken by Vic.
It is crafted for specific readers. So when they find it, they read and value it because it shows (not just tells) how to solve their problems. As a result, they signup to try the product (new users), subscribe for more of such content, and even share it with others (become fans).
Take this new sub notification I received: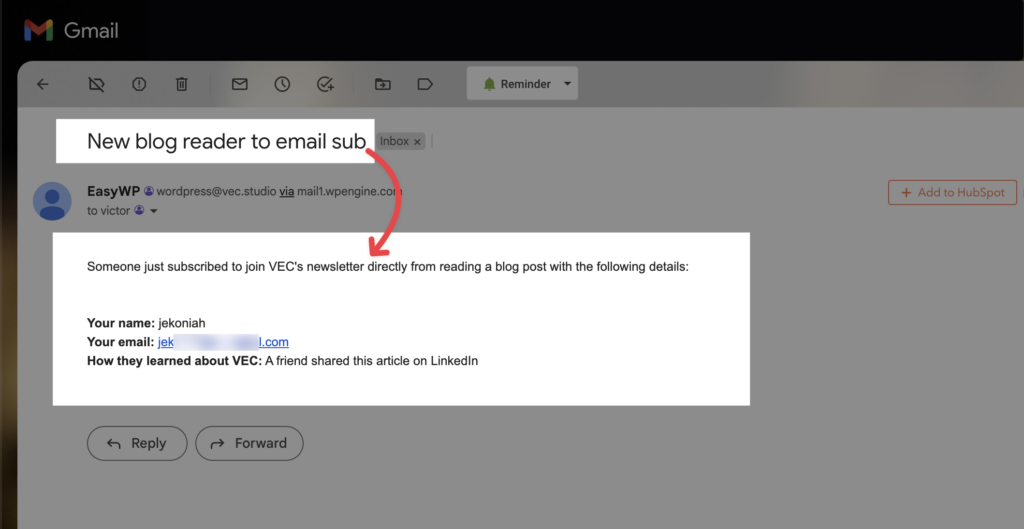 As shown above, that's the type of SaaS content writing VEC Studio does, and it's the kind you'll learn to craft today. Some call it Product-Led Content. But our approach to it is different…
We Call it Product-Led Content Storytelling
Product-Led Growth is all the rave.
Its rising popularity has swept the entire SaaS industry. We now have Product-Led Sales, Product-Led Onboarding, Product-Led Product Management, Product-Led Customer Success, etc. And, of course, for SaaS content marketing, Product-Led Content.
Companies like Hotjar and Ahrefs have long wielded the power of Product-Led Content to drive growth. Most people have woken up to this tactic, and if you follow suit, you'll score good points, too.
But what if you took it some steps further?
Beyond making your SaaS content 'product-led,' you could align it with your brand's narrative, fuse in testimonials, and wrap it all in relatable storytelling crafted specifically for defined ICPs.
That's where Product-Led Storytelling comes in: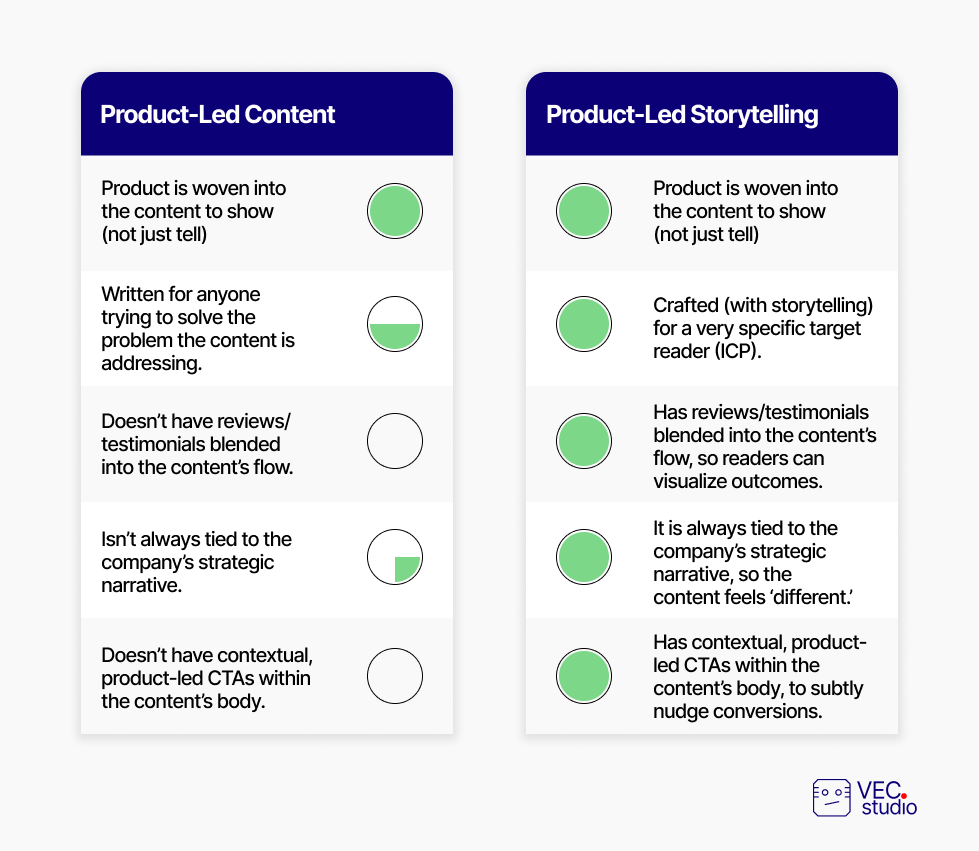 If the items above look like a lot, it's because it is.
Crafting high-converting SaaS content is hard. First, the piece must stand out from the noise and appeal to your target ICPs. It must also hold their attention and get them to lean back and actually read it.
Most B2B blog posts fail in those areas.
Think about this: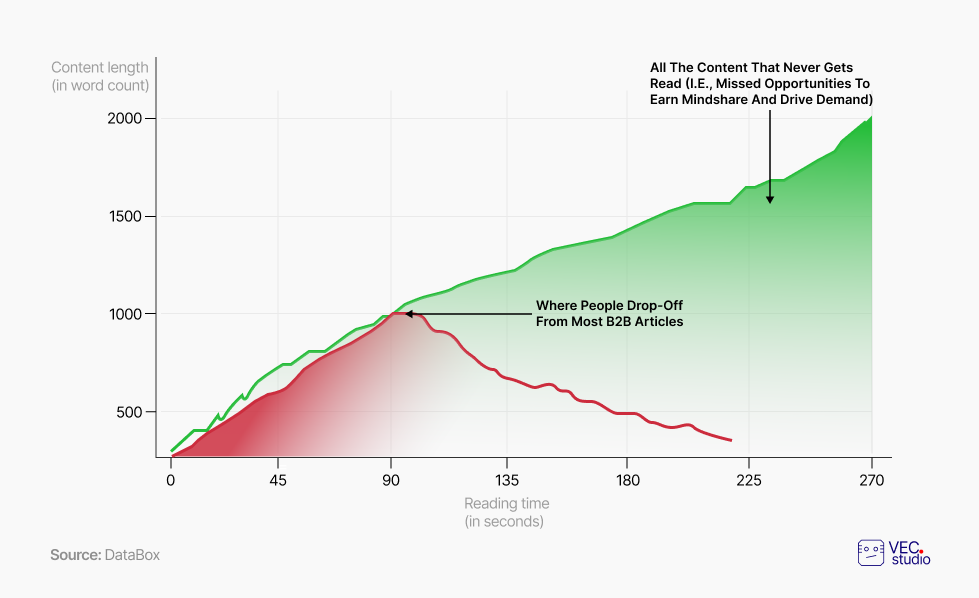 How much valuable info can you convey, let alone compel visitors to convert directly from your content, if they are spending below the average read time of 90 seconds on your B2B blog posts?
Not much.
But you're still here.
This means you've read this piece for about 180 seconds (over 3x the average time). Now, will you convert (become a lead, our newest newsletter subscriber, or share this article)? I hope so
Anyway, that's not the point.
The point is that how I've managed to keep you on this page for this long isn't by accident. Most VEC pieces also get way above the average time of 90 seconds: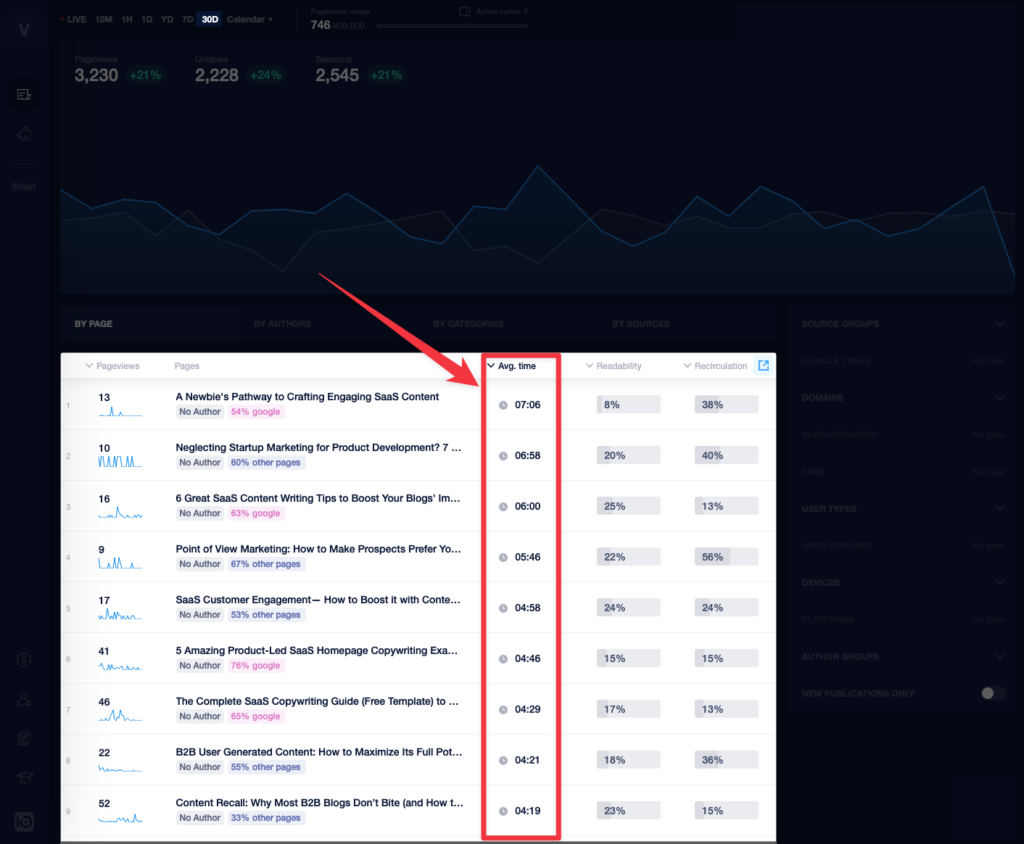 And getting prospects to stay this long and actually consume our content pieces correlates with the inbound sales conversions we get.
I know this because they tell us: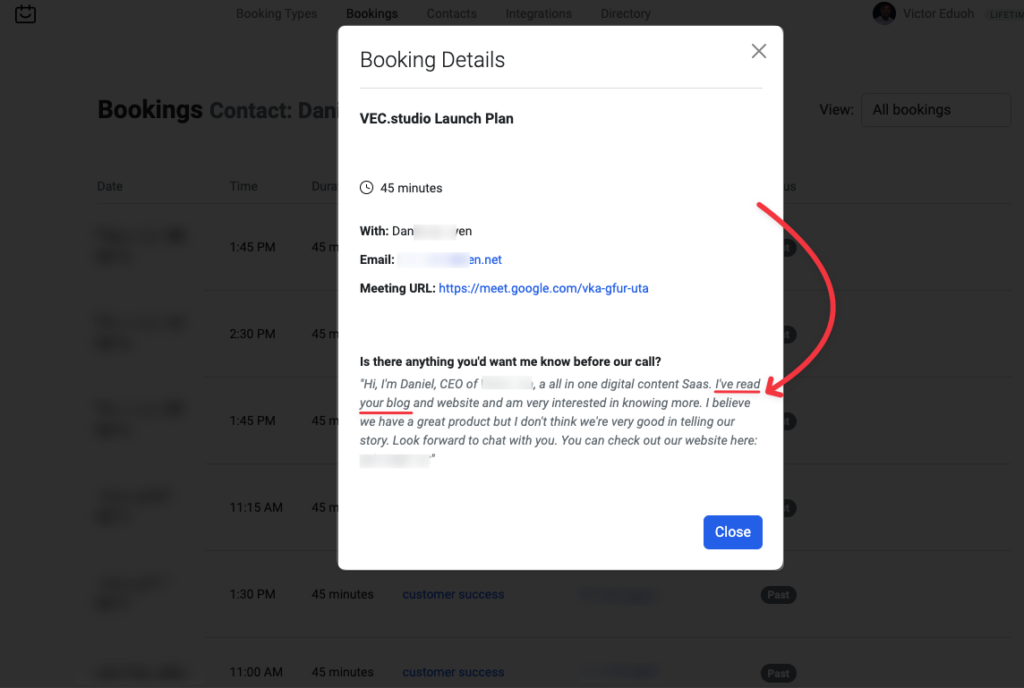 Our unique approach works for our clients, too.
It's how we get testimonials like this: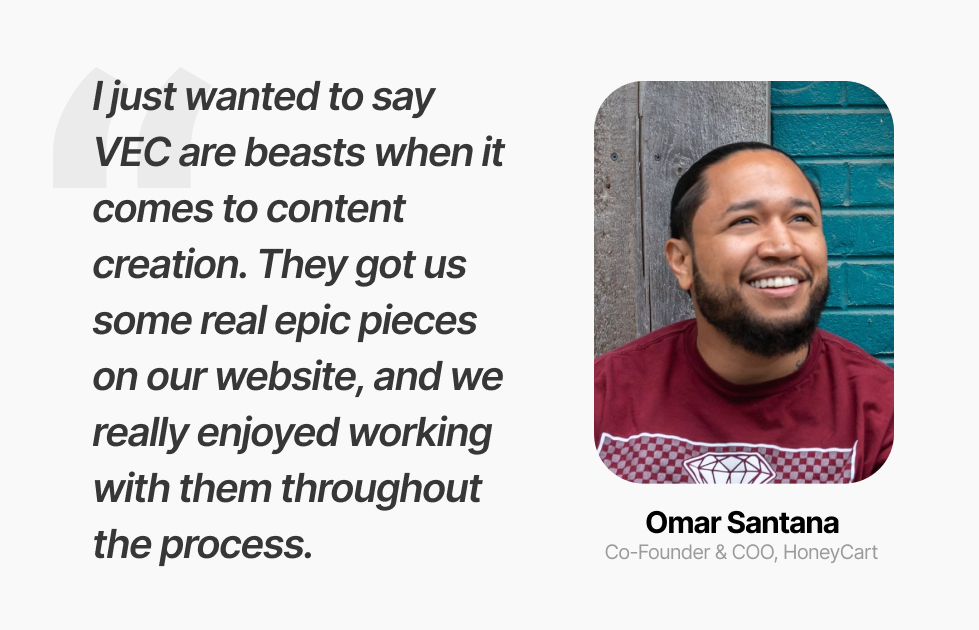 The results you've seen so far are all from executing SaaS content writing with our unique Product-Led Storytelling approach. If you follow the steps I share below, you can achieve such results, too.
A lil ad before we dive in 🙏🏽
.
Being the company at the forefront of this unique approach, we're always learning how best to execute B2B content with storytelling. And we share all our new learnings via "The Studio:"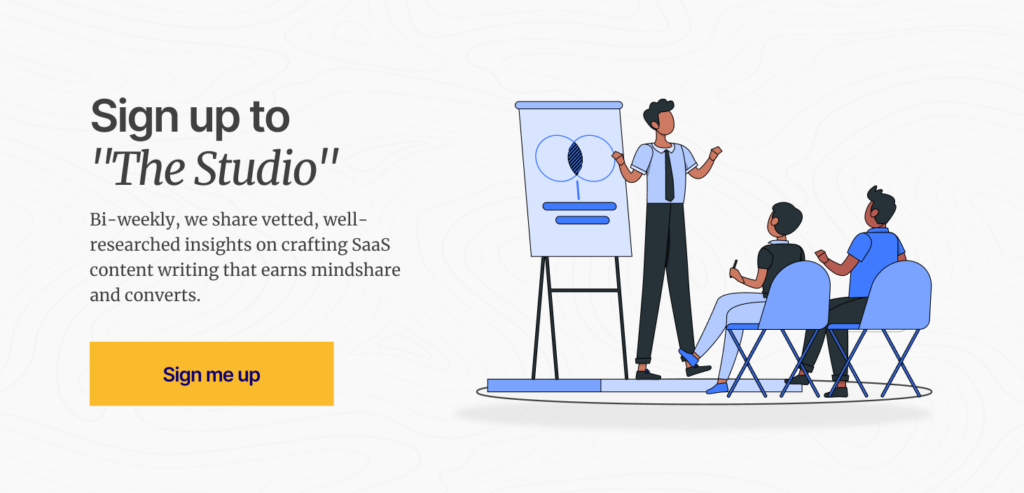 How Our SaaS Writers Create Content that Generates Signups
TL;DR:
We use the product inside out,
We choose keywords & ideas wisely,
We write for one person at a time,
We use StoryBriefs (not generic SEO briefs),
We show (and not just tell),
We make space for CTAs,
We distribute like there is no SEO: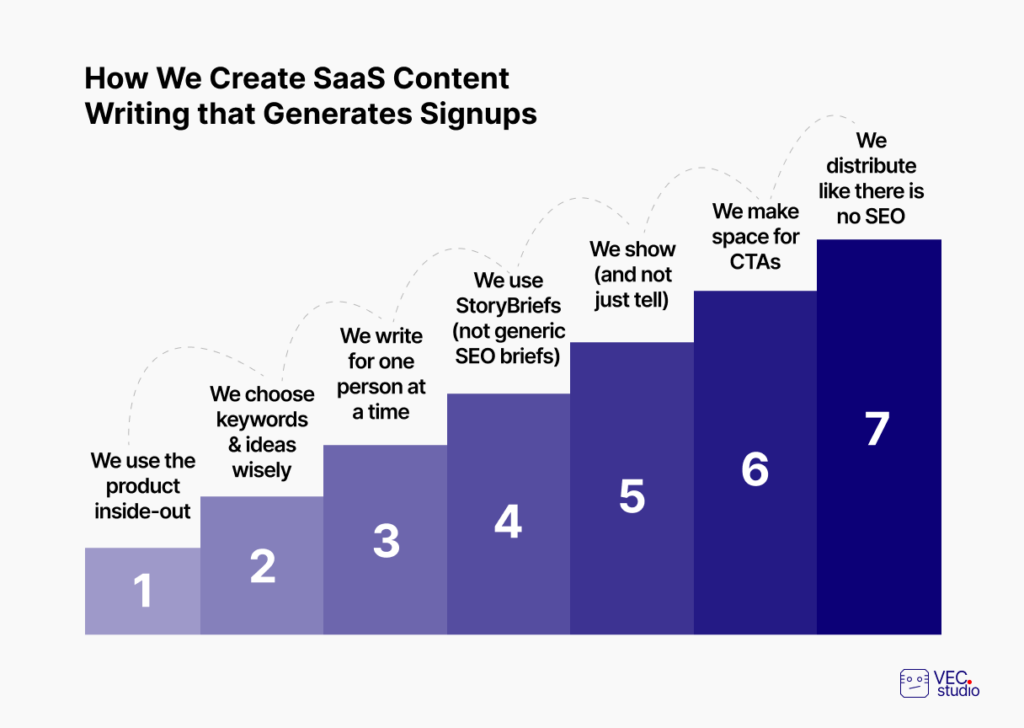 Ready?
1. Use the Product Inside-Out
You can't give what you don't have.
Likewise, you can't create product-led content, let alone craft Product-Led Stories for a SaaS tool you haven't used inside-out. It's why in the first month of some ALL client engagements, we dedicate two whole weeks to using every feature of the software.
The Product-led Content Strategist and Product-Led Storyteller on the account play with all features for every use case conceivable, and they never stop for as long as the retainer continues.
You must thoroughly experience a product yourself.
When you do this, weaving it into articles or crafting stories that subtly highlight its benefits blends naturally into the arguments you make in each article.
If you're an in-house content marketer, spend a good deal of time playing with your SaaS tool every day. Even SaaS freelance writers aren't left out. Sign up for the free version of the tool you want to write for and experience how it works firsthand.
Dr. Fio said it best: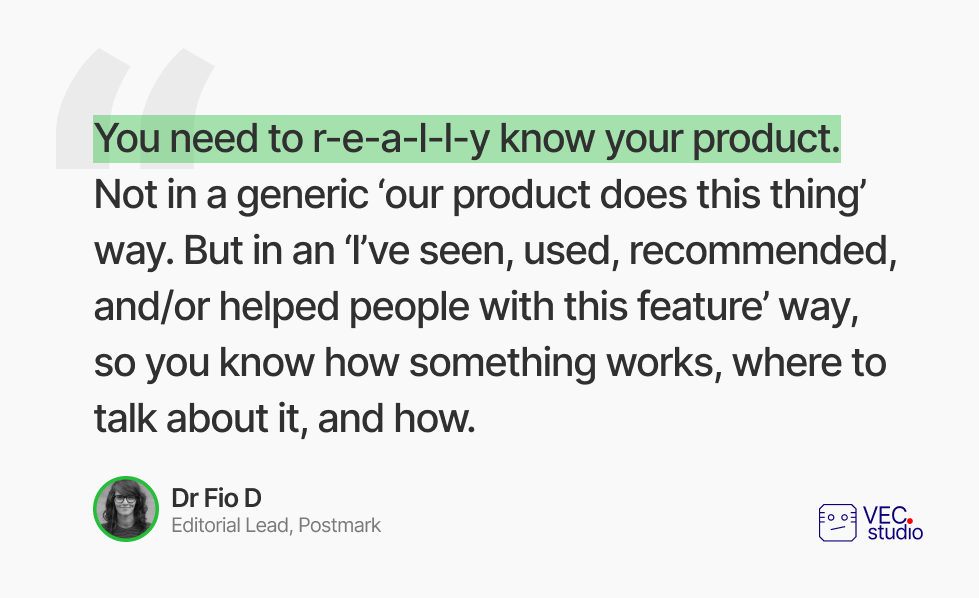 Your content will get way better.
And your manager will be happy about it, as our clients are: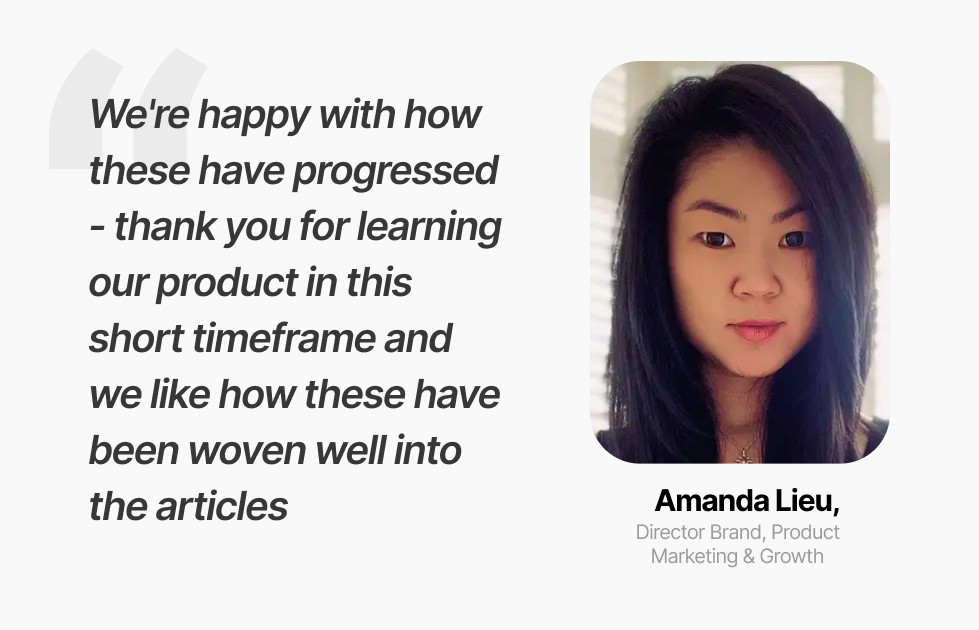 2. Choose Keywords & Ideas Wisely
Recall Kat, whose piece ranked highest with nothing to show.
Her first undoing was focusing on a high-volume keyword without factoring in how it aligned with the problems her product solves.
She should've done this instead.
After performing extensive keyword research and content gap analysis, she should've scored and prioritized keywords on a business value of 0-3. Where 0 represents keywords where talking about her product in the piece doesn't make sense, 3 are keywords she couldn't write content for without mentioning their product.
Modified from Ahrefs, ours looks like this: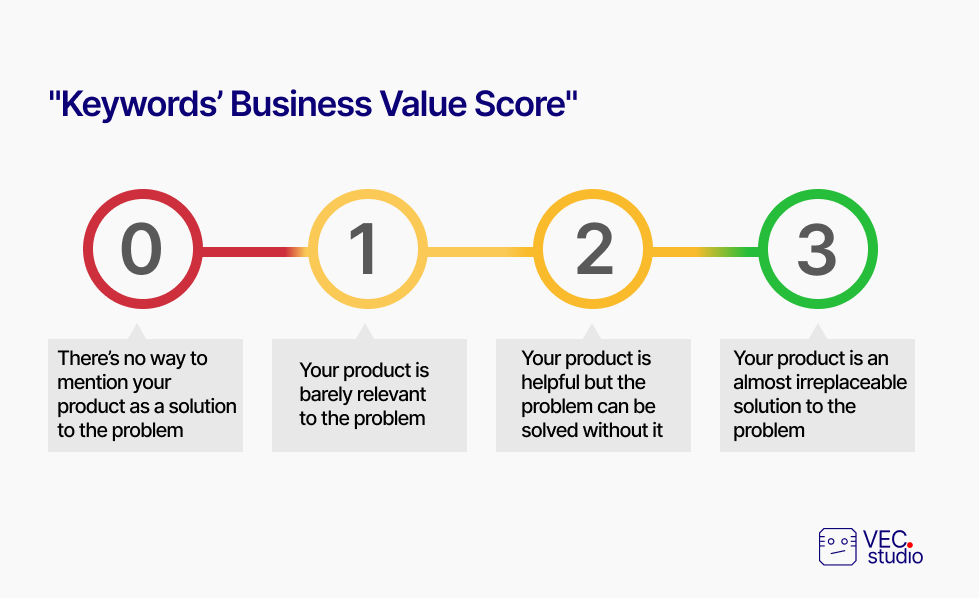 After cleaning data from clients' keywords and content gap analysis, we use this 0-3 scale to score what keywords to prioritize when developing topic clusters content marketing strategies.
Here's a peek:
You should prioritize keywords with scores 2-3.
Chosen well, there's no way to write on them without mentioning the product. What about when creating thought leadership content to advance a brand's strategic narrative, you ask?
This scoring process still works, too.
For instance, in the ideas bank we create for each client project (and ourselves), we have compulsory fields for scoring ideas on the same 0-3 business value scale. These ideas could come from sales calls, customer support calls, etc. It doesn't matter where they come from, score and prioritize them based on value to the business.
See what it looks like:
3. Write for One Person at a Time
I'm a huge fan of David Perell's work.
He said this about writing for one person at a time: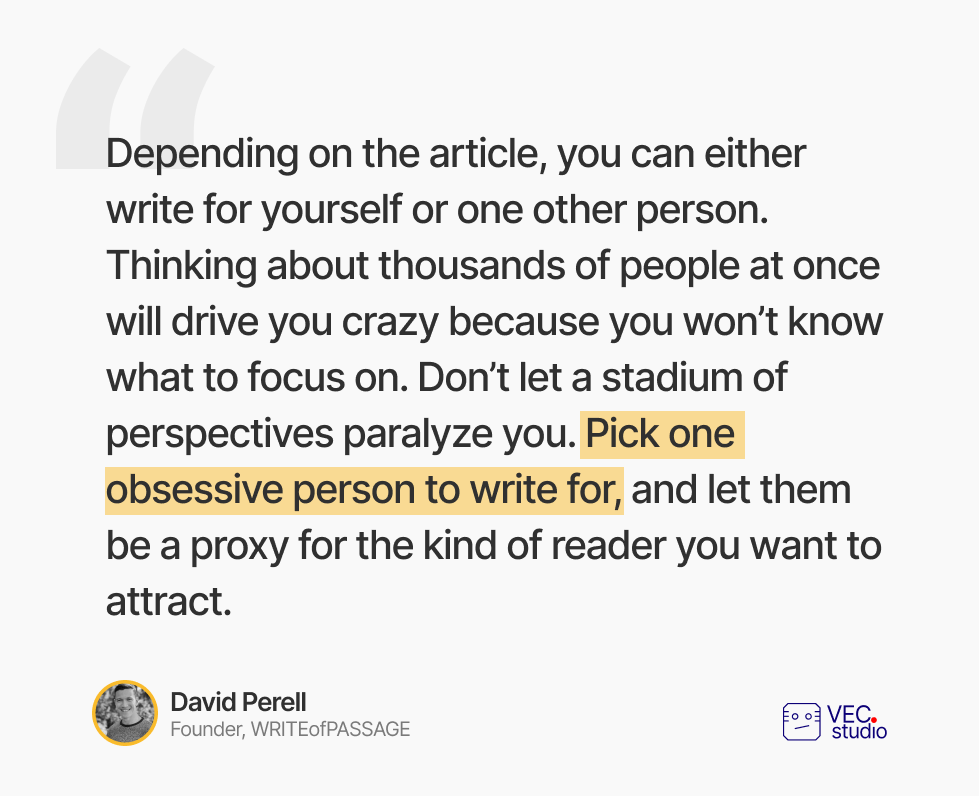 I don't know about you, but I've never seen two executives reading a marketing piece on one screen at the same time. Think about it. It is just you reading this piece on your screen right now. And you've read it up to this point because this info is valuable to you.
If it wasn't, you'd be long gone.
It's why before we even brief a SaaS piece in the VEC Studio, we ask ourselves: Who among our target ICPs is likely to get the most value from reading the published draft?
What we do is:
Outline all our ICPs,
Understand their pain points,
Empathize with their desired outcomes,
Choose the one likely to get the most value,
Write for them, like just only they will read the piece.
This exercise sets the foundation for writing SaaS content that follows the inverted triangle principle: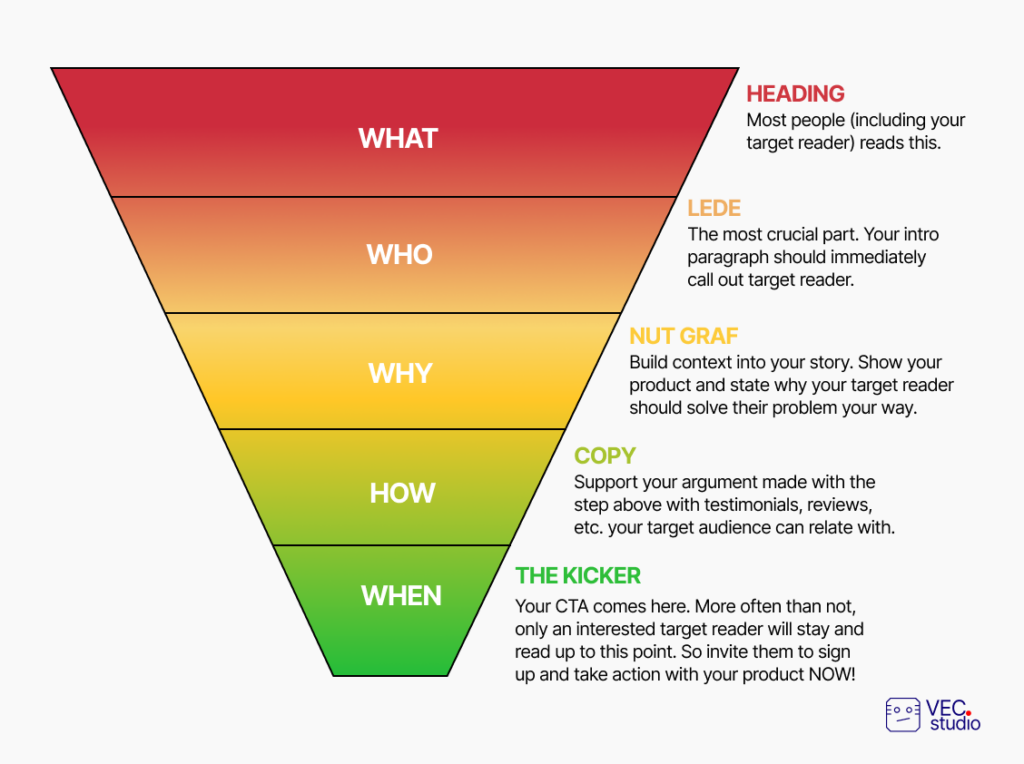 You'll learn more in the next step.
4. Build a StoryBrief (Not the Generic SEO Brief)
Once you've chosen a keyword with a good business value score, say, 2-3, and one target reader to write for, you want to personalize the content as much as possible for them. In other words, you've chosen to write for a real human being, not SEO bots.
And therein lies the problem.
SEO briefs aren't cut out for that.
Instead of guiding you to craft a differentiating story that appeals to your target reader emotionally, they restrict you to the blind chase of higher rankings for more organic search traffic.
Robert Rose, a renowned content expert, agrees: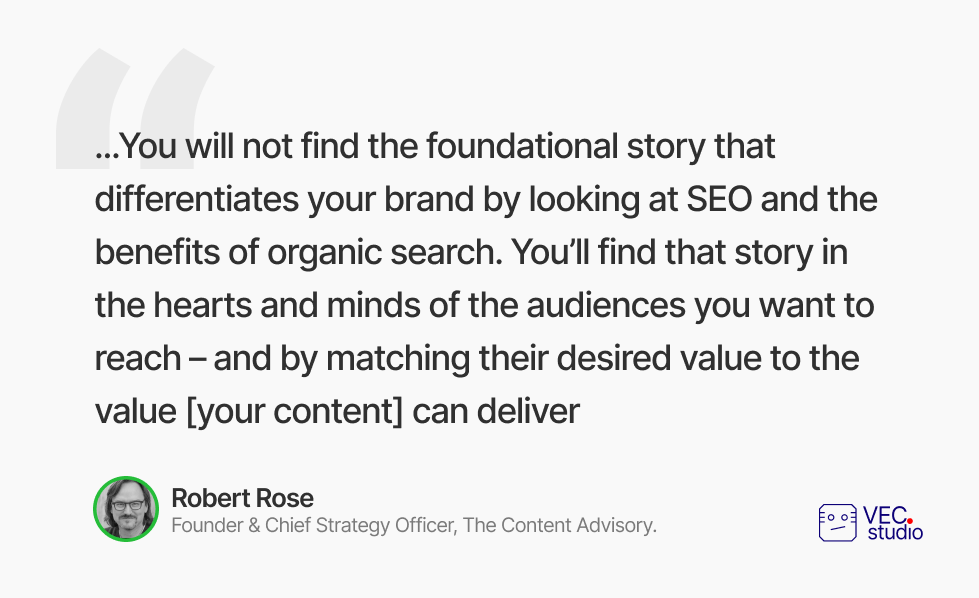 This is why we designed StoryBriefs & Outlines.
StoryBriefs doesn't mean we throw keywords and creating content for organic discovery into the bin. No! Instead, combined with ICP StoryScripts, they enable us to create briefs that allow the use of storytelling to address target readers' queries and pain points.
Here's the one I built for this article:
See how it guided me to state my goal, keyword, target reader, why they'll even read this article, and the pain points I need to address?
If you'd like to build StoryBriefs for your next SaaS pieces, create ICP StoryScripts to go with them, as you see above, check out my course:
––
5. Show, Don't Just Tell
Through this article, I've done two things.
I've told you how we do SaaS content writing. But I'm not just telling. I'm showing you the frameworks we use and some results we get from doing it our way, so you don't think it's all theories.
You should do the same.
When crafting articles for ourselves and clients, we don't just tell readers that the product can do this or do that. We show them how it does it. We use annotated product screenshots, GIFs, short video clips, etc. Using storytelling, we use these to weave the product into the content's narrative, so it is practical.
And that's not all.
We also try to make readers perceive the outcomes of doing it with our clients' tools by weaving in reviews and testimonials. If you go back to the table comparing Product-Led Content with Product-Led Storytelling, you will notice this is a crucial differentiator.
See this article we did for RedPoints: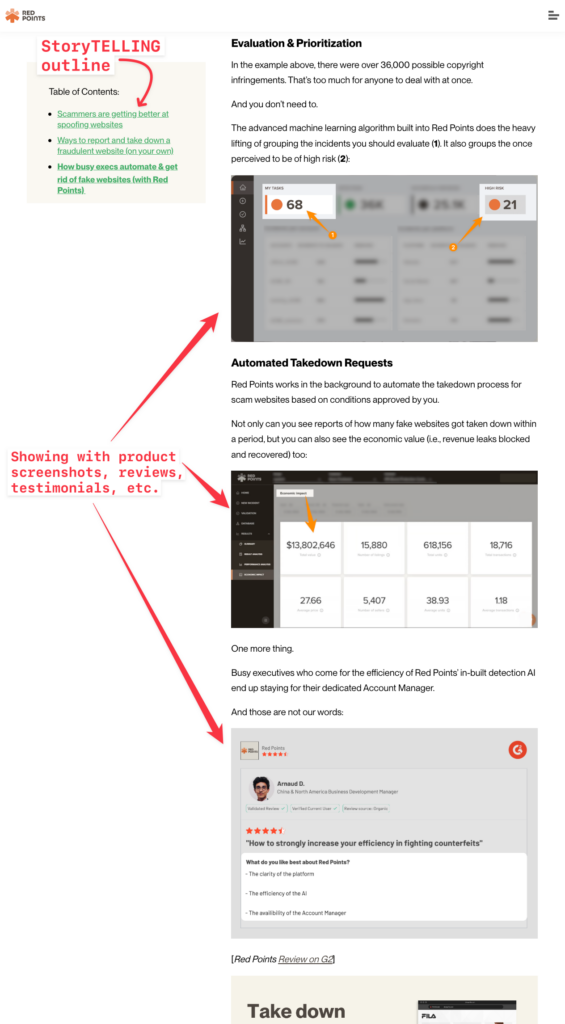 You can see annotated product screenshots and G2 reviews woven into the content, right? I showed the particular example above so you see that this approach to SaaS writing works even for B2B enterprise content creation.
Here is another we wrote for another enterprise B2B sales technology software, Exceed.ai:
6. Make Space for CTAs
Visit the examples above, and you'll notice something.
We added CTAs at strategic points, inviting the reader to start solving the problem we've told and showed them how to solve. We don't expect readers to magically know they could sign up and start using the product to solve a problem addressed in a piece.
We use CTAs to remind them.
But you must use CTAs at crucial points in your article when you've demonstrated how to do something or shown outcomes achieved with your product (through reviews/testimonials). This means using them contextually and ensuring that where they appear and the copywriting on them flow with the article.
Else, you'd disrupt the content's flow, come off as salesy, or turn off readers who'd think you're forcing the product down their throats.
A bad example.
Grammarly's marketing strategy is exceptional. But in most cases, they use CTAs in ways that don't flow well with their articles.
Take this recent blog post of theirs: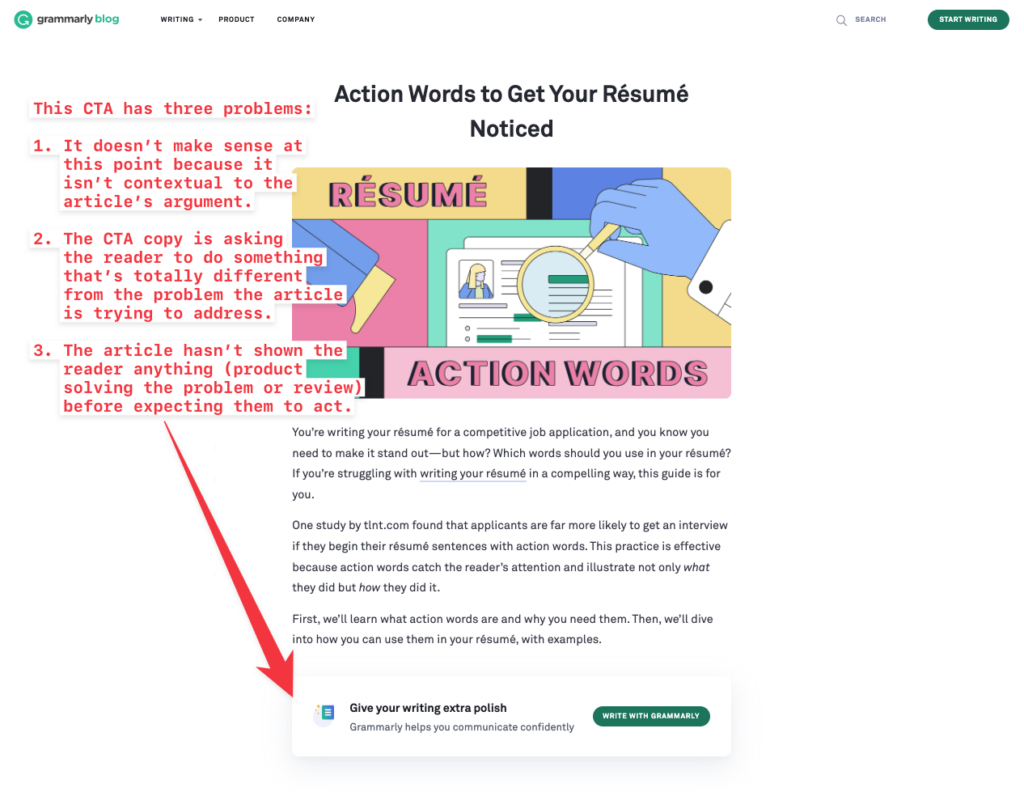 Compare this to our article for People.ai.
You'd notice that, in our case, the subheading, content, annotated product screenshot, and CTA copy are all in sync: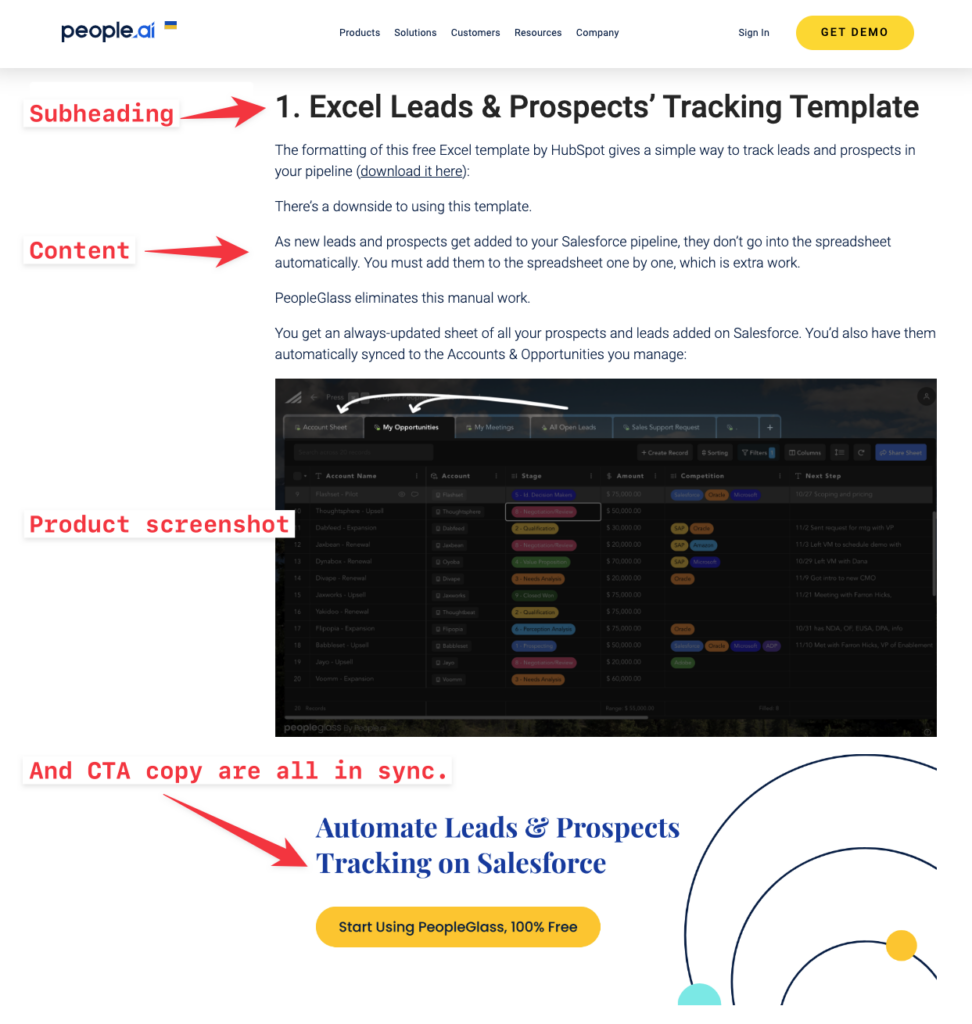 That's what we mean by "make space for CTAs."
Talking about CTAs, here's ours: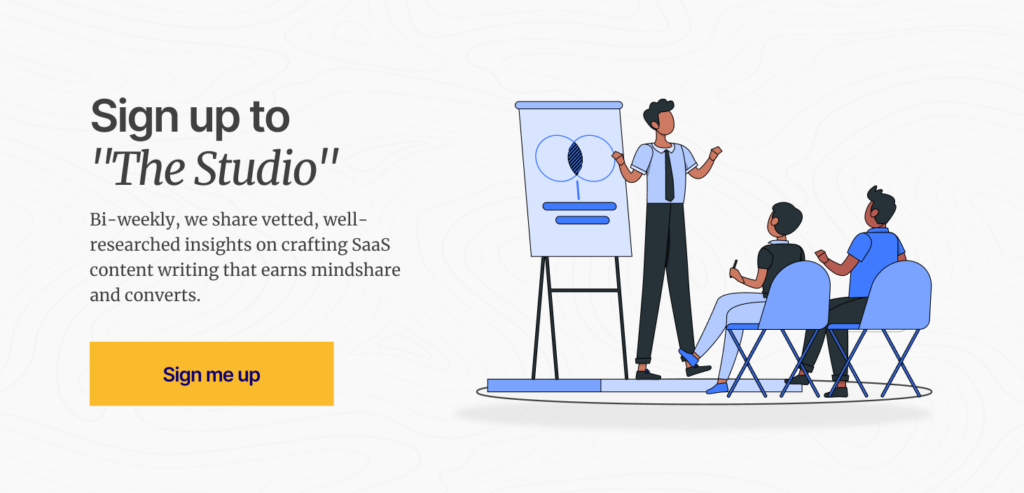 7. Distribute Like There's No SEO
I'm a Bible student.
And one of my favorite verses, Matthew 5:15, teaches the importance of taking the distribution of your content, especially story-driven ones, into your hands.
It reads: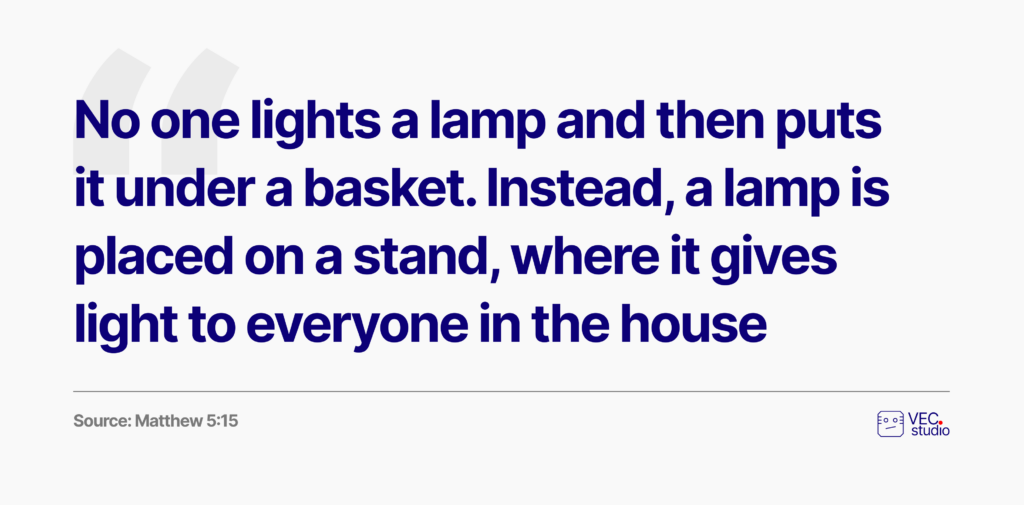 When you craft story-driven SaaS content, one of the trade-offs is that SEO takes a backseat. You're essentially putting what would make sense to the target reader above ticking every box on the SEO checklist and, in most cases, ditching them entirely.
Don't get me wrong.
This isn't to say there's no chance of your content ranking on Google. Nope! Most of our pieces rank very well. But because we don't create them hoping for Google to bless us with high rankings, we don't hit publish and bury an article in blog pages.
We know that if our target readers can just find our piece, they'd enjoy it because we wrote it for them. And they may convert because we told and showed them how to solve their problems.
So we put our piece on a lampstand by working closely with our design partners to create design assets that aid distribution. Using these designs (illustrations, in-content designs, quote designs, short video summaries, etc.), we get excerpts for organic or paid distribution via social platforms, newsletters, cold outreach, etc: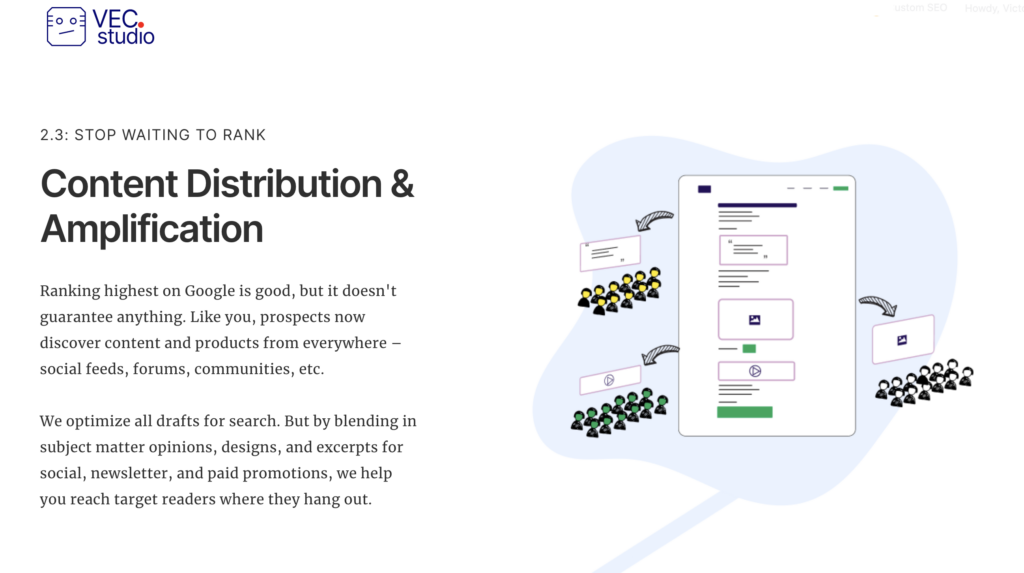 And the result?
Our target readers find us via these excerpts on social media, click through to our site to read more, and subscribe for more: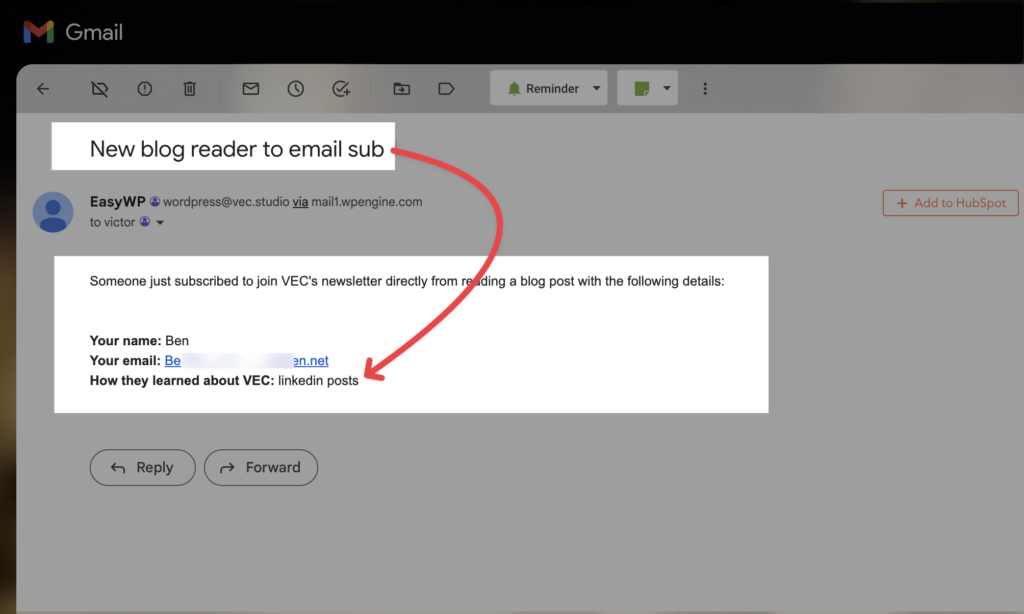 Two reasons.
One.
If you follow the steps above and adhere to our SaaS writing approach, you'd be using storytelling to craft content people actually want to read. I know this because executives who read my pieces go the extra mile of reaching out to thank me for them: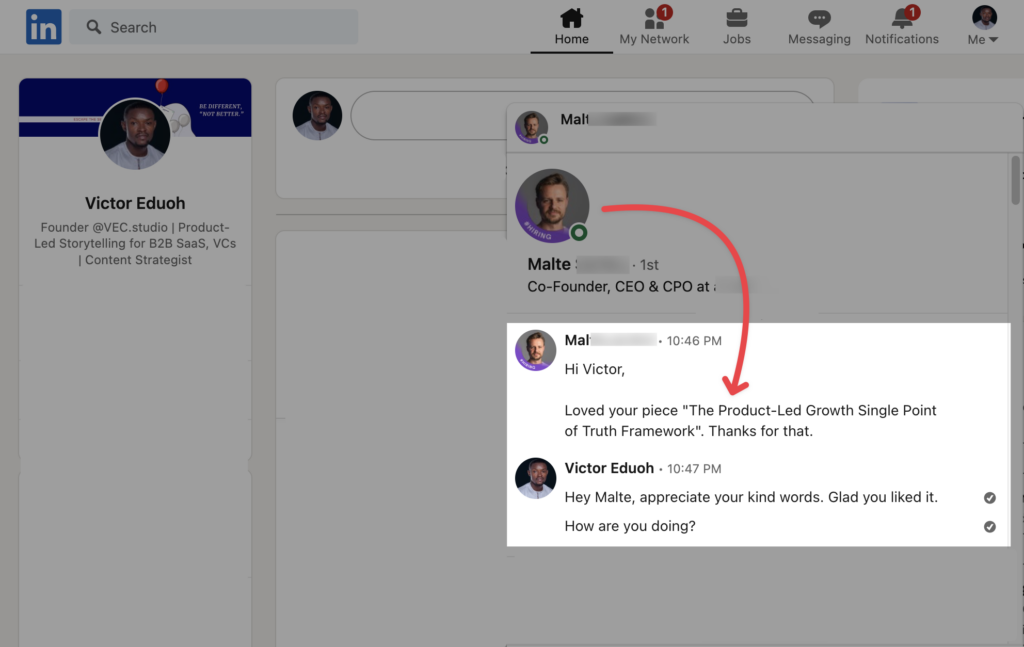 Two.
You'd be producing marketing assets that, once your target reader discovers them from any channel, they'd unknowingly enter a content funnel optimized to convert: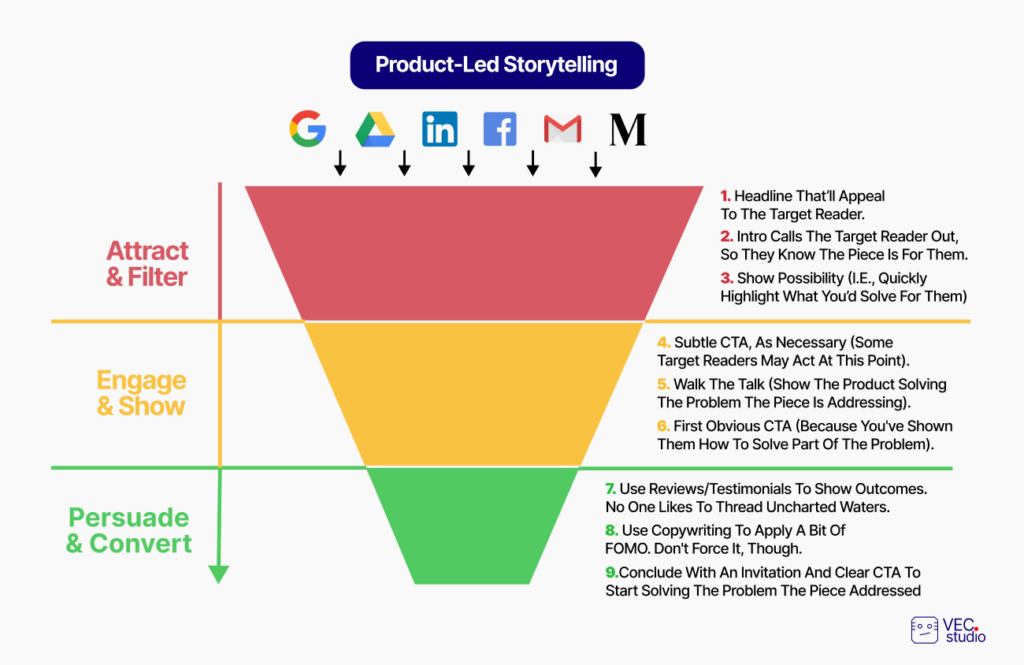 Notice how it follows the same inverted triangle principle?
You can learn this same principle and get the frameworks (ICP StoryScripts + StoryBriefs & Outlines) for crafting such conversion-optimized SaaS content in my online course.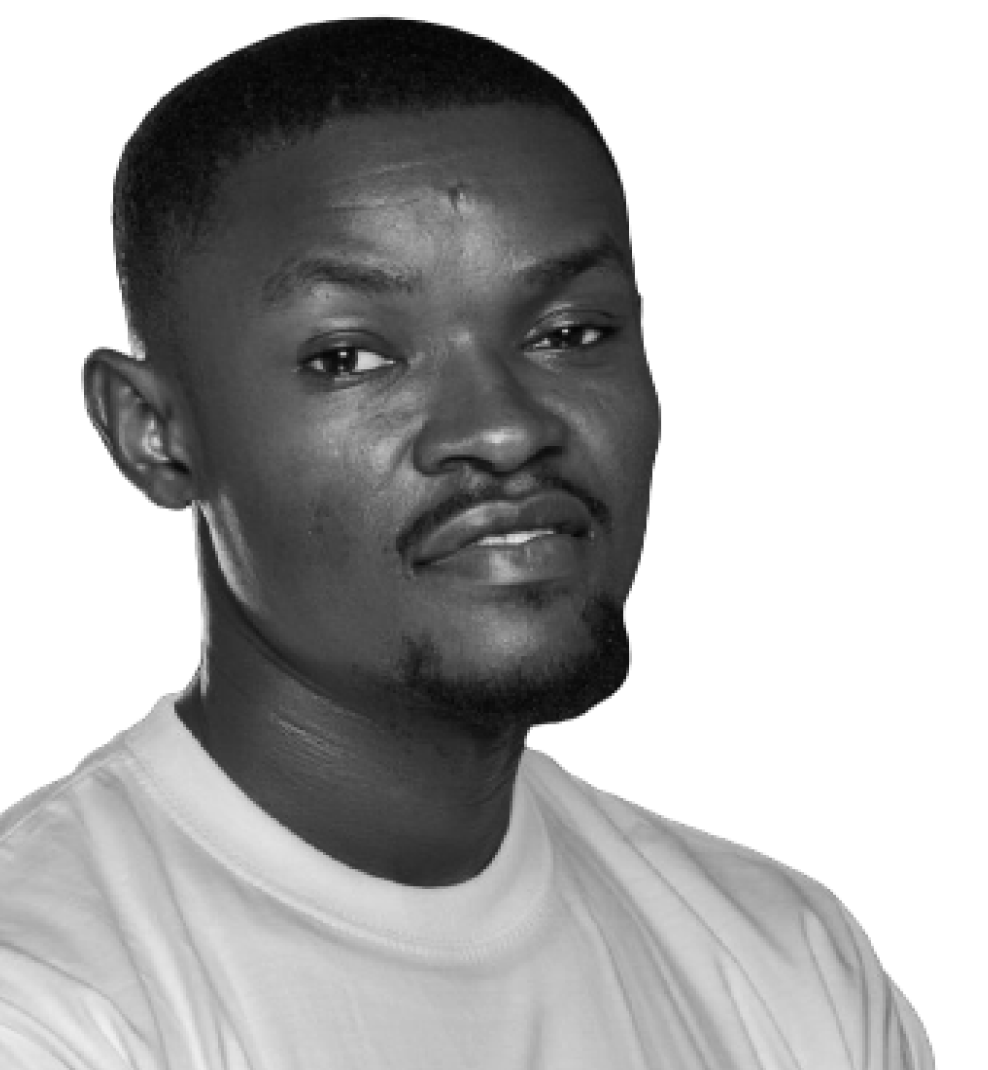 Victor Eduoh
Lead Strategist @ VEC
Founder, Lead Strategist @VEC. Thinker, reader, words-crafter, and husband to Omosede. Besides crafting product-led stories, I love scouting and grooming rare marketing talents.
Get our insights in your inbox
Actionable summaries of stories told by experts on how they grow brands (and their careers) with content from our Growing with Content podcast. And well-researched insights crafted in the VEC Studio.
I will send you a copy of our Content Quality Checklist –FOR FREE– when you subscribe.